Catalogue
Please contact us if you wish to receive an electronic copy of the STATE: catalogue. The catalogue consists of portraits by Tomas Hein, artworks by STATE: artists, interviews with Tim Plamper, Matthew Douglas, Len Murusalu and more.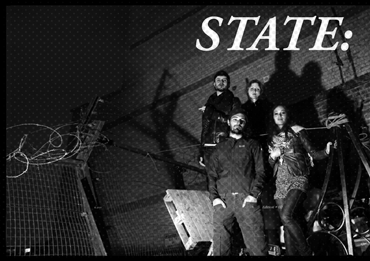 STATE: catalogue for "Cohort Now" exhibition. Freies Museum Berlin, Germany, 20 - 29 Aug. 2010.
Cover photo by: Tomas Hein. London, 2010.